Airport Shuttle Service in Portland, OR
Portlandia Airport Shuttle provides reliable and hassle-free airport shuttle service to and from PDX. We specialize in serving the entire Portland metro area. Our friendly and helpful drivers are dedicated to getting you to your destination, whether that means to PDX or elsewhere in the Portland area.
As a family-owned and locally-operated business, we know Portland! We are knowledgeable about the best routes to take around the metro area to avoid delays to your transportation.
We strive to make our shuttle service as convenient and comfortable as possible. Our spacious vans can carry up to seven passengers. We are also available 24/7, so you will never have to worry about getting to PDX or elsewhere in Portland. For superior airport shuttle service, you can count on us!
Door-to-Door Shuttle Service in Portland
Door-to-Door Shuttle Service in Portland
Need a ride to another destination in Portland? No problem! We provide door-to-door shuttle service in the Portland metro area as well! From the heart of downtown to the surrounding cities such as Milwaukie or Hillsboro, we've got you covered! Our door-to-door shuttle service is perfect for those who are visiting Portland since we know the area so well. We will get you to where you need to go!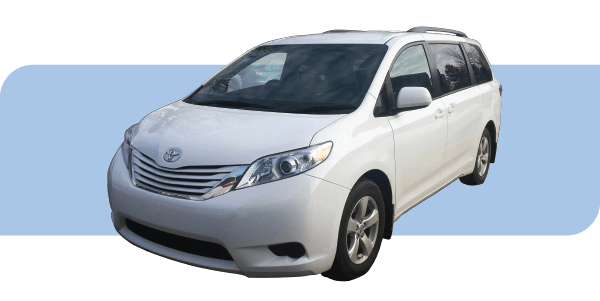 Portlandia Airport Shuttle makes getting to PDX easy! Reserve your ride online, and we will get back to you within 24 hours. For more urgent requests, give us a call at 503.984.5986 or 503.984.0354.