Airport Shuttle Service in Vancouver, WA
Getting to the Portland International Airport from Vancouver, WA doesn't have to be difficult! Portlandia Airport Shuttle provides direct airport shuttle service to and from PDX. We understand that for those in Vancouver and the surrounding areas, getting to PDX should be as hassle-free as possible.
Our shuttle service drivers are familiar with Vancouver and the surrounding cities, including Battle Ground, Kelso, and La Center. We will go above and beyond to get you to your destination quickly and safely.
Whether you need to catch an early morning flight or are landing late at night, Portlandia Airport Shuttle offers scheduling flexibility and 24/7 availability. Our shuttle service will take care of all the details, including handling your luggage. All you need to do is sit back and relax!
Door-to-Door Shuttle Service in Vancouver
Door-to-Door Shuttle Service in Vancouver
Not going to the airport? No problem! We provide door-to-door shuttle service in and around Vancouver, WA as well; just let us know where you need to go, and we will handle the rest! We offer competitive rates for our door-to-door shuttle services, meaning you'll get convenient transportation in and around Vancouver, no matter what.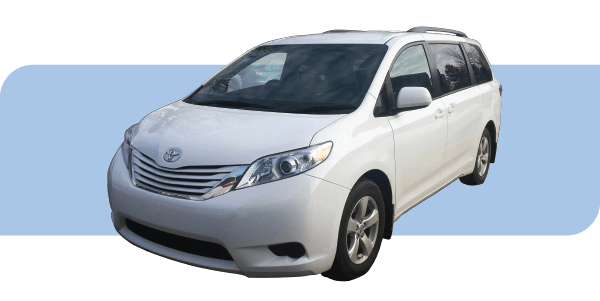 Portlandia Airport Shuttle makes getting to PDX easy! ! Schedule your ride online, and we will get back to you within 24 hours. For more urgent requests, give us a call at 503.984.5986 or 503.984.0354.